Dermatology and Plastic Surgery Specialists is dedicated to helping our patients achieve the look they want. If your facial skin has developed harsh lines around your nose and mouth, Dr. Natalie Driessen may recommend Vollure™ by Juvéderm®. With a quick and simple injection, you can experience an almost immediate improvement in your appearance as your skin regains its natural volume. To schedule your consultation with our plastic surgeon and learn more about Vollure in Palm Desert, California, we welcome you to contact us today at 760-773-6616.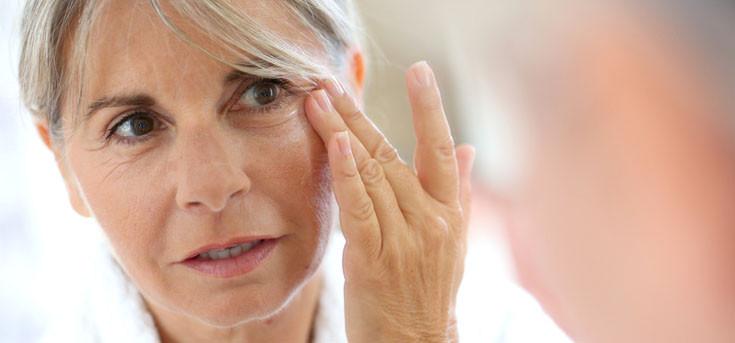 Are you tired of looking at yourself in the mirror and seeing your age? Over time, our skin begins to lose its elasticity, which leads to lines and wrinkles forming in multiple areas around the face. Some of these lines appear around the mouth and are commonly known as smile or laugh lines and marionette lines. While it is not a bad thing to admit that your lines came about, in part, from smiling too much, they can make you appear older than you are or make you self-conscious about your appearance. At our practice, we want you to feel confident and comfortable with the way you look, which is why we are pleased to offer Vollure™.
Vollure is a new and innovative hyaluronic gel from Juvéderm®. This particular dermal filler focuses on removing parentheses lines (around your nose and mouth) and marionette lines (down the chin from the corners of the mouth). Vollure can also be used to improve horizontal chin lines. By injecting Vollure in these areas, our plastic surgeon can help your skin regain its natural luster, volume, and shape. Almost immediately following treatment, patients will notice a firmer, brighter, more youthful appearance that can last up to 18 months.
As with most dermal fillers, patients may experience some slight swelling or redness after treatment. These should subside in a few days; if these conditions persist, contact our doctor. If you have any questions about how Vollure can help you regain our youthful, confident appearance, contact us today!